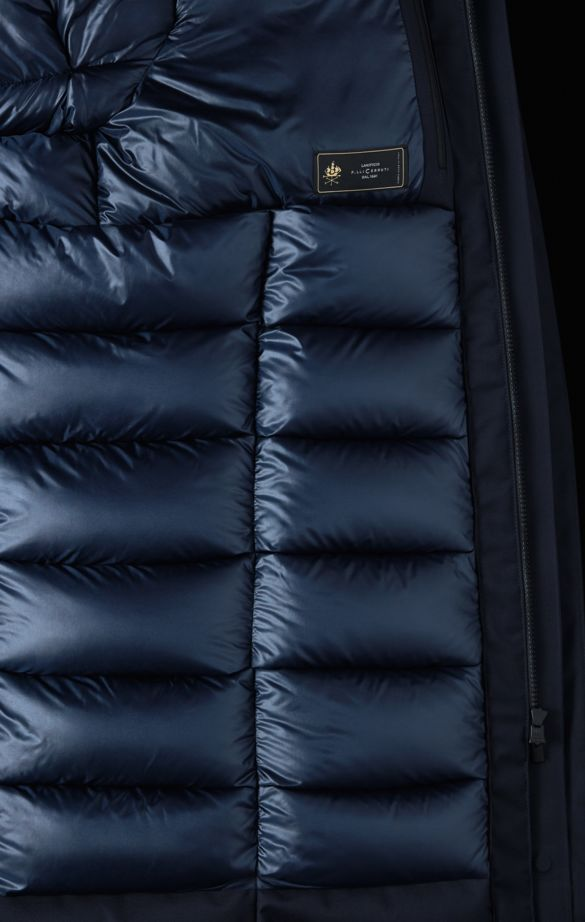 Tailoring meets technology
In the late 18th century tailors started doing business in Savile Row Mayfair, central London creating inventions such as the dinner jacket or tuxedo.
While Savile Row still stands for its traditional bespoke tailoring for men, we today are taking the same delicate materials such as Italian merino and combine them with highly technical components as our Japanese membrane.
Not only to create a luxurious look but also to offer best comfort no matter the weather conditions.